Our Blue Shutters Inn main house rooms are undergoing renovations to give them our "Trellis House" charm and upgrades. Once they are complete they'll be ready to book. In the meantime, Blue Shutters Studios and our Westport Room (see below) are available now for booking.
Thank you for your patience and pardon our dust.
Rates
The Blue Shutters Inn rates vary by room and by season. Please click our "check availability" buttons for specific room availability and rates. For our two night stays, Saturday is a no check-in or check-out day so please plan to include both weekend nights in your stay. Please contact us directly should your travels not allow you to meet this requirement and we will do our best to accommodate you. Please ALWAYS book directly on the Trellis House Website or call for the best possible rates.
Rooms
At Blue Shutters Inn and Studios, we offer spacious rooms all with en-suite private baths. We are ready to welcome you to our newest rooms this season!
Amenities and In-Room Delights Include (but are not limited to):
Five minute walk to Marginal Way with an access path from our property
Quiet location – walking distance to all that Ogunquit has to offer
Trolley stop steps away from the Inn
On site parking
On site Owner-Innkeeper
Cable television
Free WiFi
Air conditioning/heating
Private bathrooms
Propane powered fireplaces (excluding Westport Room and Eastport Room)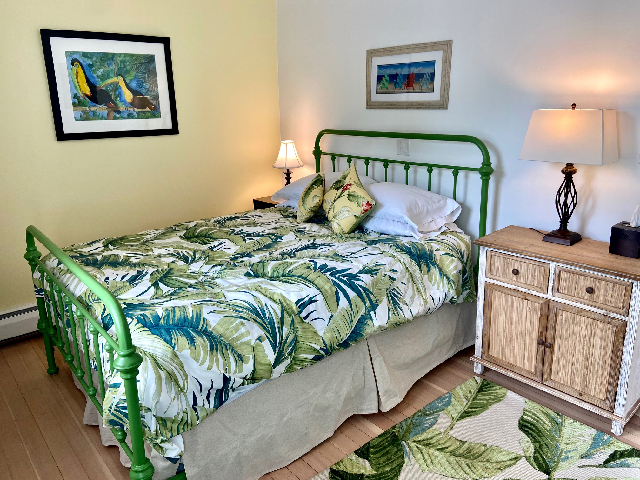 WESTPORT ROOM
The Westport Room is a cozy room reserved exclusively within Blue Shutters Inn. This room is ideal as it has direct access to a small outdoor sitting area, a queen sized bed, ac/heat, private bath with walk-in shower, television and refrigerator. Pets are not permitted in this room.