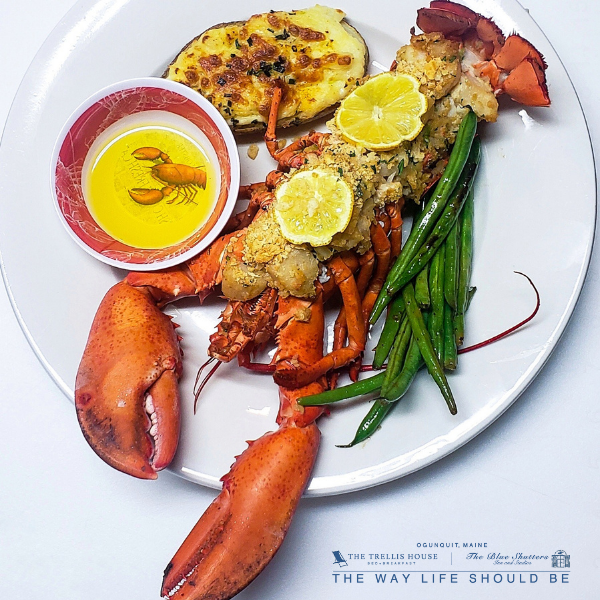 Lobster Dinner Parties at The Trellis House Properties
You know we love to host parties! Periodically over the summer we enjoy hosting an unbelievably fun and fabulous night "in" on the town. Guests from all our properties are invited to join us at 6:30 pm at The Blue Shutters Inn on our romantic candlelit porch where guests are encouraged to mingle before being seated at individual tables. Your experience begins with a fabulous specialty cocktail created especially for your Saturday evening in Maine.
Next, you will be served "the most fabulous clam chowder you will ever have" followed by our ultimate 1.5 pound baked lobster stuffed with scallops, shrimp, and haddock, cheddar-chive twice baked potatoes, and blistered citrus string beans. Individual fresh berry cobbler a la mode will complete your feast.
$100 per guest plus 20% gratuity. Cocktail and wine menu available throughout the evening. If you are traveling on your own we would love to include you, please join us! If your group is interested in booking a party for 12 or more guests please let us know. If you are a guest on August 5 or September 2 be sure to add the Lobster Dinner to your reservation.